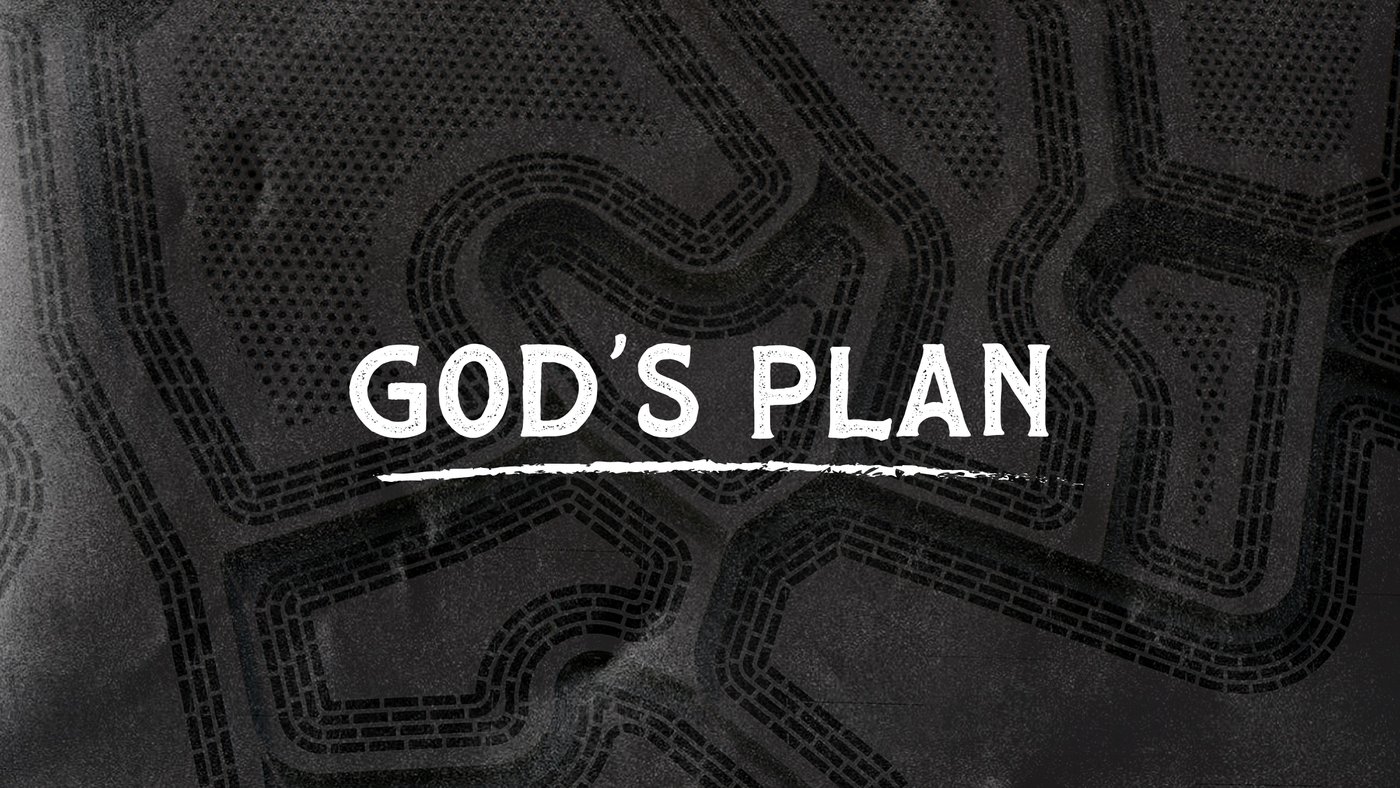 The Garden
Genesis 1:26-28, 31 (ESV)
26 Then God said, "Let us make man in our image, after our likeness. And let them have dominion over the fish of the sea and over the birds of the heavens and over the livestock and over all the earth and over every creeping thing that creeps on the earth." 27 So God created man in his own image, in the image of God he created him; male and female he created them. 28 And God blessed them. And God said to them, "Be fruitful and multiply and fill the earth and subdue it, and have dominion over the fish of the sea and over the birds of the heavens and over every living thing that moves on the earth." 31 And God saw everything that he had made, and behold, it was very good. And there was evening and there was morning, the sixth day.
Noah
Genesis 6:5-6,(ESV)
5 The Lord saw that the wickedness of man was great in the earth, and that every intention of the thoughts of his heart was only evil continually. 6 And the Lord regretted that he had made man on the earth, and it grieved him to his heart.
Genesis 6:8-9b (ESV)
8 But Noah found favor in the eyes of the Lord. 9…Noah was a righteous man, blameless in his generation. Noah walked with God.
Genesis 9:1-2 (ESV)
1 And God blessed Noah and his sons and said to them, "Be fruitful and multiply and fill the earth. 2 The fear of you and the dread of you shall be upon every beast of the earth and upon every bird of the heavens, upon everything that creeps on the ground and all the fish of the sea. Into your hand they are delivered.
Genesis 9:7-9, 11 (ESV)
7 And you, be fruitful and multiply, increase greatly on the earth and multiply in it."8 Then God said to Noah and to his sons with him, 9 "Behold, I establish my covenant with you and your offspring after you, …11 I establish my covenant with you, that never again shall all flesh be cut off by the waters of the flood, and never again shall there be a flood to destroy the earth."
Abraham
Genesis 11:1, 4 (ESV)
1 Now the whole earth had one language and the same words. 4 Then they said, "Come, let us build ourselves a city and a tower with its top in the heavens, and let us make a name for ourselves, lest we be dispersed over the face of the whole earth.
Genesis 12:1-3 (ESV)
1 Now the Lord said to Abram, "Go from your country and your kindred and your father's house to the land that I will show you. 2 And I will make of you a great nation, and I will bless you and make your name great, so that you will be a blessing. 3 I will bless those who bless you, and him who dishonors you I will curse, and in you all the families of the earth shall be blessed."
Moses
Exodus 1:7 (ESV)
7 But the people of Israel were fruitful and increased greatly; they multiplied and grew exceedingly strong, so that the land was filled with them.
Exodus 1:8-11a, 12-14 (ESV)
8 Now there arose a new king over Egypt, who did not know Joseph. 9 And he said to his people, "Behold, the people of Israel are too many and too mighty for us. 10 Come, let us deal shrewdly with them, lest they multiply, and, if war breaks out, they join our enemies and fight against us and escape from the land." 11 Therefore they set taskmasters over them to afflict them with heavy burdens. …12 But the more they were oppressed, the more they multiplied and the more they spread abroad. And the Egyptians were in dread of the people of Israel. 13 So they ruthlessly made the people of Israel work as slaves 14 and made their lives bitter with hard service, in mortar and brick, and in all kinds of work in the field. In all their work they ruthlessly made them work as slaves.
Exodus 19:5-8 (ESV)
5 Now therefore, if you will indeed obey my voice and keep my covenant, you shall be my treasured possession among all peoples, for all the earth is mine; 6 and you shall be to me a kingdom of priests and a holy nation.' These are the words that you shall speak to the people of Israel." 7 So Moses came and called the elders of the people and set before them all these words that the Lord had commanded him. 8 All the people answered together and said, "All that the Lord has spoken we will do." And Moses reported the words of the people to the Lord.
David
1 Samuel 8:19-20 (ESV)
19 But the people refused to obey the voice of Samuel. And they said, "No! But there shall be a king over us, 20 that we also may be like all the nations, and that our king may judge us and go out before us and fight our battles."
2 Samuel 7:9-13,16-17 (ESV)
9 b…And I will make for you a great name, like the name of the great ones of the earth. 10 And I will appoint a place for my people Israel and will plant them, so that they may dwell in their own place and be disturbed no more. And violent men shall afflict them no more, as formerly, 11 from the time that I appointed judges over my people Israel. And I will give you rest from all your enemies. Moreover, the Lord declares to you that the Lord will make you a house. 12 When your days are fulfilled and you lie down with your fathers, I will raise up your offspring after you, who shall come from your body, and I will establish his kingdom. 13 He shall build a house for my name, and I will establish the throne of his kingdom forever….16 And your house and your kingdom shall be made sure forever before me. Your throne shall be established forever.'" 17 In accordance with all these words, and in accordance with all this vision, Nathan spoke to David.
Jesus
Luke 4:16-21 (ESV)
16 And he came to Nazareth, where he had been brought up. And as was his custom, he went to the synagogue on the Sabbath day, and he stood up to read. 17 And the scroll of the prophet Isaiah was given to him. He unrolled the scroll and found the place where it was written, 18 "The Spirit of the Lord is upon me, because he has anointed me to proclaim good news to the poor. He has sent me to proclaim liberty to the captives and recovering of sight to the blind, to set at liberty those who are oppressed, 19 to proclaim the year of the Lord's favor." 20 And he rolled up the scroll and gave it back to the attendant and sat down. And the eyes of all in the synagogue were fixed on him. 21 And he began to say to them, "Today this Scripture has been fulfilled in your hearing."
Isaiah 61:8b-11 (ESV)
8b…and I will make an everlasting covenant with them. 9 Their offspring shall be known among the nations, and their descendants in the midst of the peoples; all who see them shall acknowledge them, that they are an offspring the Lord has blessed. 10 I will greatly rejoice in the Lord; my soul shall exult in my God, for he has clothed me with the garments of salvation; he has covered me with the robe of righteousness, as a bridegroom decks himself like a priest with a beautiful headdress, and as a bride adorns herself with her jewels. 11 For as the earth brings forth its sprouts, and as a garden causes what is sown in it to sprout up, so the Lord God will cause righteousness and praise to sprout up before all the nations.
You & I
2 Corinthians 5:17-21 (ESV)
17 Therefore, if anyone is in Christ, he is a new creation. The old has passed away; behold, the new has come. 18 All this is from God, who through Christ reconciled us to himself and gave us the ministry of reconciliation; 19 that is, in Christ God was reconciling the world to himself, not counting their trespasses against them, and entrusting to us the message of reconciliation. 20 Therefore, we are ambassadors for Christ, God making his appeal through us. We implore you on behalf of Christ, be reconciled to God. 21 For our sake he made him to be sin who knew no sin, so that in him we might become the righteousness of God.
Matthew 28:18-20 (ESV)
18 And Jesus came and said to them, "All authority in heaven and on earth has been given to me. 19 Go therefore and make disciples of all nations, baptizing them in the name of the Father and of the Son and of the Holy Spirit, 20 teaching them to observe all that I have commanded you. And behold, I am with you always, to the end of the age."