Our beliefs
180° Church is a Free Will Baptist congregation. For more on what we believe, click here.
Our mission
Our mission at 180° Church is to make disciples.
In Matthew 28:19-20 Jesus says "Go therefore and make disciples of all nations, baptizing them in the name of the Father and of the Son and of the Holy Spirit, teaching them to observe all that I have commanded you. And behold, I am with you always, to the end of the age."
How we accomplish our mission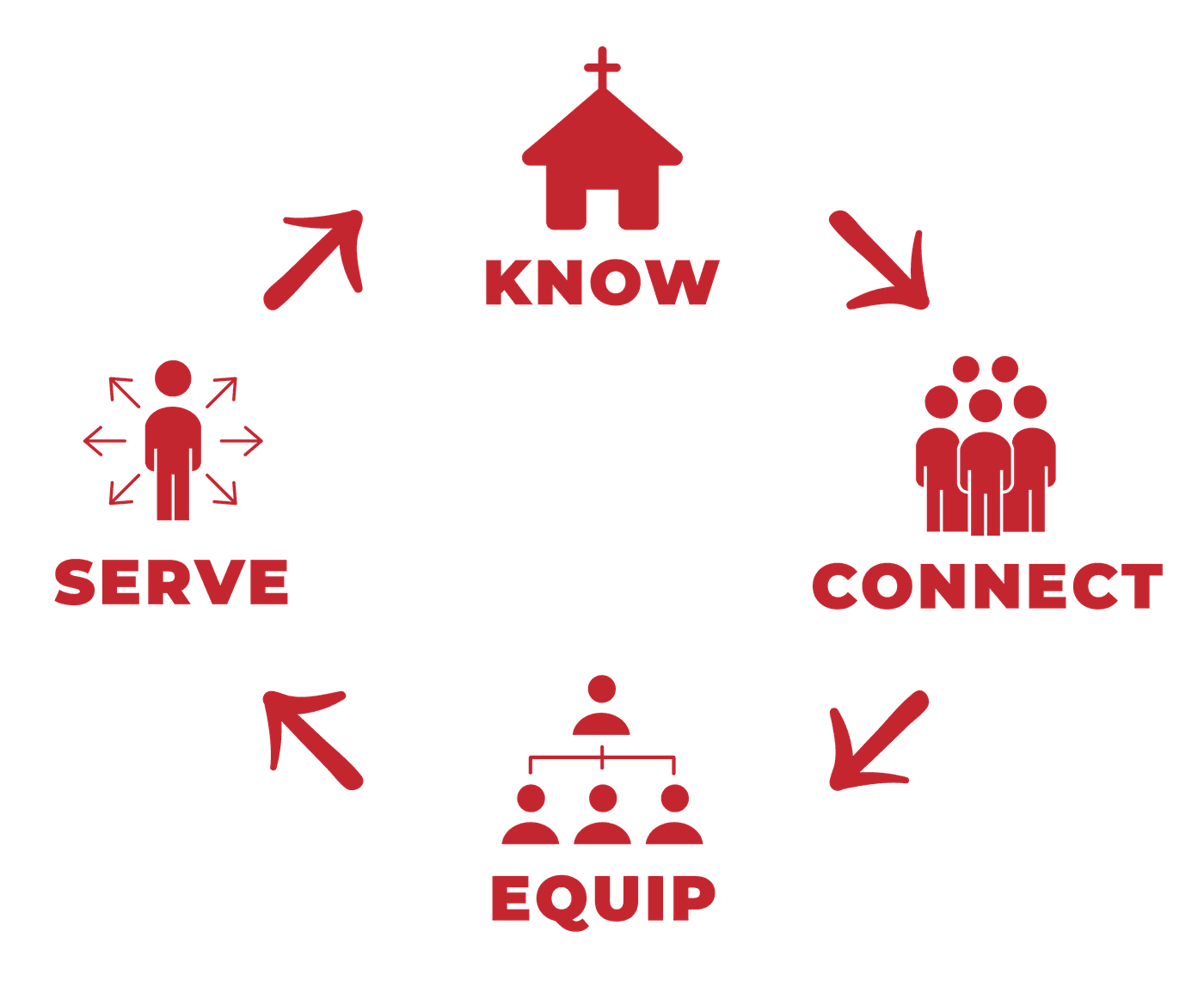 Our desire is for everyone to KNOW God more through weekly worship services, CONNECT with others in Connect Groups, EQUIP one another in Discipleship Groups, and to SERVE through Dream Teams.
We believe that following Christ is a process where we constantly grow in loving Him and loving others. Wherever you are in your journey with Christ, we are here to help you take the next step!
What this means for you
What does this mean for you? Most importantly, you're always welcome at 180° Church. Wherever you're at in your faith journey, you'll always be accepted as part of the 180° family.
Beyond that, if you're ready to plan your first visit, click here. If you want to learn more about our beliefs as a church, click here. Or if you'd simply like to get in touch with someone on our team directly, click the button below.