What are Connect Groups for?
At 180° Church, our mission is to make disciples. Connect Groups are one piece of our process to help us accomplish that mission. We believe that we grow the most in our relationship with Jesus when we are in relationship with others.
Our Sunday Connect Groups are ongoing, and our Wednesday Connect Groups are six-week studies. Our hope for you is that being part of a Connect Group will help you build meaningful relationships and help you move forward in your journey with Jesus.
Childcare/Youth Ministry is provided for Wednesday Connect Groups for youth of all ages. On Sundays, childcare is available for ages birth through pre-k during the 9:00 Connect Group, and ages birth through 5th grade during the 10:30 Connect Group.
NOTE: DUE TO COVID-19, OUR CONNECT GROUPS (Adults & 180° Students) ARE CURRENTLY MEETING ONLINE USING ZOOM.
---
Wednesday Night Groups
Our Wednesday Connect Groups are currently meeting at 7pm online using Zoom.
Steve & Joyce Hale
Red Sea Rules by Robert J. Morgan
Just as Moses and the Israelites found themselves caught between "the devil and the deep Red Sea," so are we sometimes overwhelmed by life's problems. But God delivered the Israelites, and He will deliver us too. The Red Sea Rules reveals, even in the midst of seemingly impossible situations, God's promise to make a way for us. His loving guidance will protect us through danger, illness, marital strife, financial problems–whatever challenges Satan places in our path. Using the Israelites' story as an example, Robert Morgan offers ten sound strategies for moving from fear to faith. Among them: Realize that God means for you to be where you are. Acknowledge your enemy, but keep your eyes on the Lord. Pray. Life is hard, especially for Christians. It is certain that we will face difficulties, and that God will allow them, as He allowed the Israelites to become trapped between Pharaoh's rushing armies and the uncrossable Red Sea. But just as certain is the fact that the same God who led us in will lead us out. As The Red Sea Rules makes comfortingly clear, He is in control.
This study begins on Wednesday, April 8. A copy of the book can be purchased HERE.
---
Brian & Melissa Lewis
A Contrarian's Guide to Knowing God by Larry Osborne
Sometimes what we believe about the Christian life comes from a single but prominent point of view—an older Christian we look up to, a preacher, or a parent. But is there only one way of living the life of a Jesus follower?
The Christian life—even one centered on grace—can still feel like a long list of dos and don'ts. But what if there's more (and less) to our faith than we typically believe? In this series based on his book A Contrarian's Guide to Knowing God, pastor Larry Osborne tackles popular assumptions about Christian living that create stress and failure rather than growth and joy.
Begins Wednesday, May 13, 7pm. We'll watch the brief video together on Zoom and discuss. Weekly PDF handouts will be emailed to participants.
---
Sean & Rebecca Ulrich
crazy love by FRancis Chan
It's crazy, if you think about it. The God of the universe loves us with a radical, unconditional, self-sacrificing love. And what is our typical response? We go to church, sing songs, and try not to cuss. God is calling you to a passionate love relationship with Himself. Because the answer to religious complacency isn't working harder at a list of do's and don'ts—it's falling in love with God.
The Crazy Love Study Resource helps you and your small group to dive deeper into God's love. A companion to the best-selling Crazy Love book by Francis Chan, this 10-week study follows a day-in-the-life of Francis in the form of ten, 10-minute segments that correspond to each chapter of Crazy Love. These thought-provoking teachings are designed spark discussion, interaction, and practical application of the Crazy Love message with small groups, churches, youth groups, and individuals.
This study begins Wednesday, April 15. You can purchase the workbook HERE.
---
Sunday Morning Groups
Both Sunday morning Connect Groups use D6 curriculum. The video below explains the idea behind D6. While D6 is designed to encourage family discipleship, it is for any adult that wants to grow in their relationship with Jesus and knowledge of the Bible, not just parents. For May the Bible study is Answering Complicated Questions: Recognizing Scripture as the Highest Authority
Eric & Lexi Crabtree (9AM)
Ken & Margaret Hampton (9AM)
---
Sunday Afternoon
Depression: Looking up from the Stubborn Darkness (1:00pm on 2nd & 4th Sunday)
Where is God in the struggle? Looking away from despair towards hope can feel risky. What if God doesn't come through for you? What if you don't feel instantly better? Instead of offering simple platitudes or unrealistic cure-all formulas, Edward T. Welch addresses the complex nature of Depression with compassion and insight, applying the rich treasures of the Christian gospel, and giving fresh hope to those who struggle. Depression can be a crippling mental health issue, but with faith in God new hope can be discovered and a path to becoming a healthy happy Christian again can be found.
This will be a book study looking at depression and anxiety and how it affects our daily lives as well as others who are walking through it with us. We will use the book, Depression: Looking up from the Stubborn Darkness, by Edward T. Welch as a guide. Please purchase a copy of the book. Kevin and Cindy Tyra will host this Connect Group at their home on the 2nd and 4th Sunday of each month. When you sign up, they will contact you with the beginning date and their address.
---
Ladies' Groups
Sonda Finley (Tuesday 5:30PM)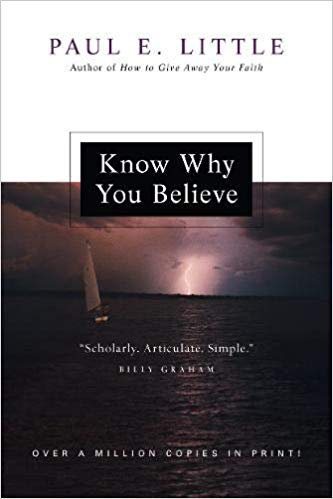 Have you ever wondered why you believe what you believe? Do miracles really happen? Do science and scripture conflict? Come join us beginning Tuesday, February 25, at 5:30 p.m. at 180° Church as we kick-off a new six-week study using the book, Know Why You Believe by Paul E. Little.
This Connect Group is for women only. Childcare will be provided. Please text Sonda at (931) 320-0492 for more information. You can purchase the book HERE.
---
Melissa Lewis & Rachael Mir (Friday 9:30 - 11:00AM)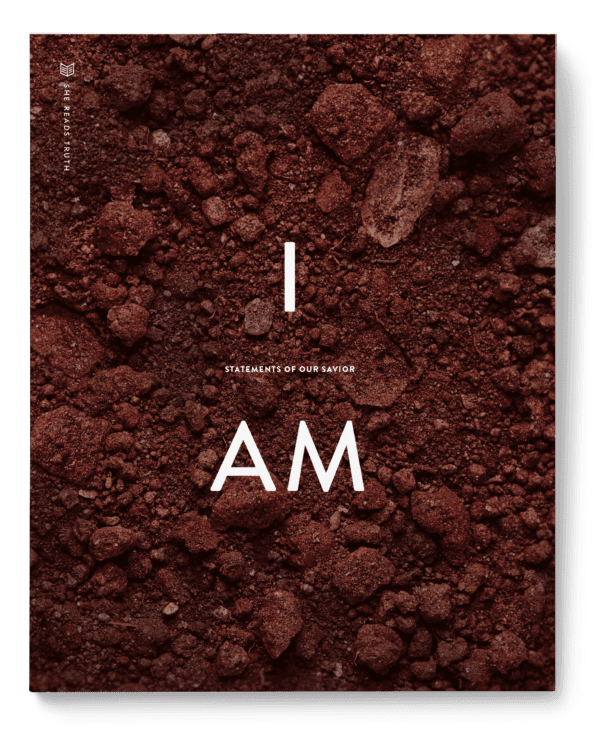 SHE READS TRUTH
I AM: STATEMENTS OF OUR SAVIOR
"I am the good shepherd... I am the way, the truth, and the life... I am the true vine." In these statements and others, Jesus reveals Himself as the long-expected Messiah, connecting Himself to the provision and promises of God in the Old Testament. Each "I am" is an echo of God's self-disclosure to Moses from the burning bush. On the lips of Jesus, they are statements of His divinity—ones that shocked the crowds, enraged the religious leaders who opposed Him, and prompted His disciples to bow down in worship. Join us as we spend two weeks meditating on Jesus's "I am" statements and exploring the hope we have in Christ because of who He is.
This study will begin Friday, April 24. Learn more about this study HERE.
---
Sign up today!