Announcements and Upcoming Events
CONNECT GROUPS!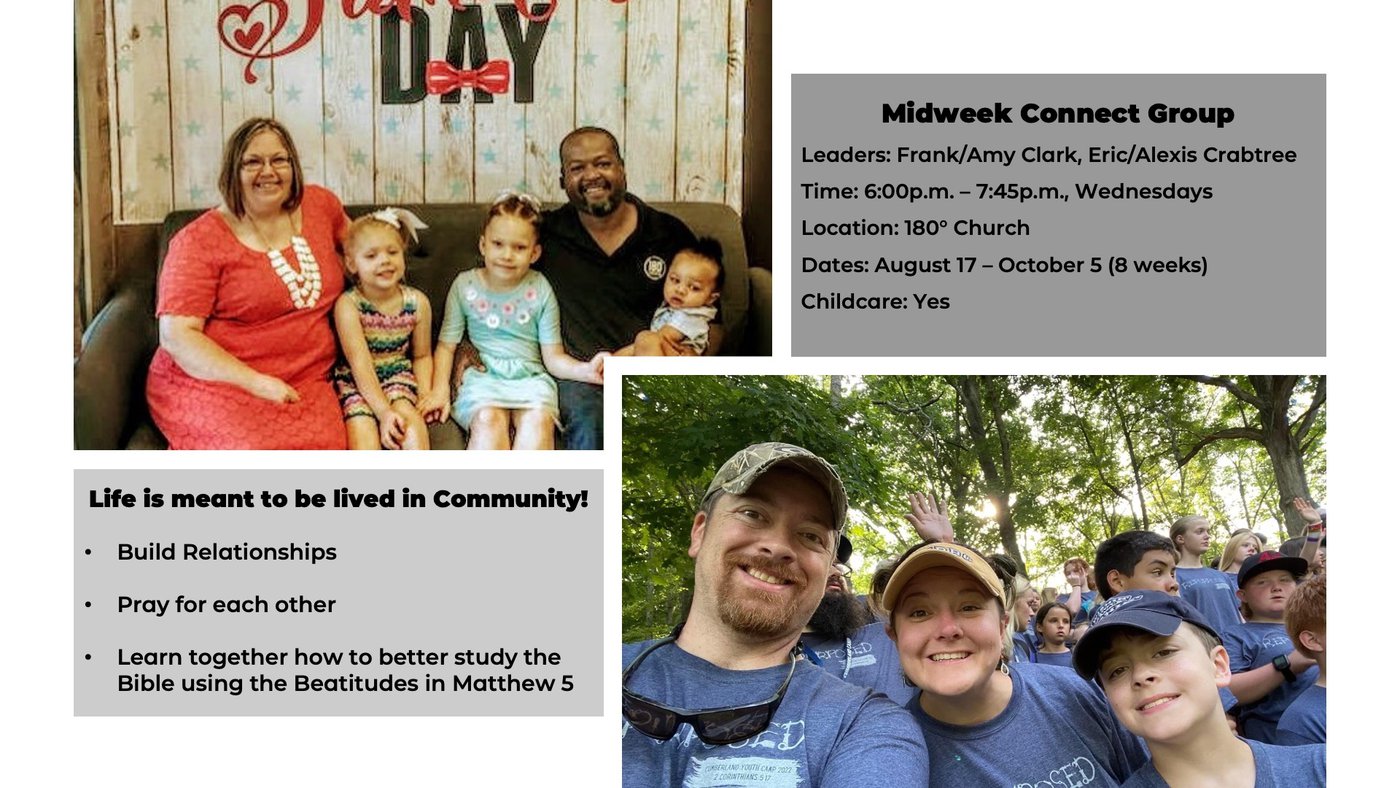 This new Connect Group begins this Wednesday! CLICK HERE to let us know you're coming.
---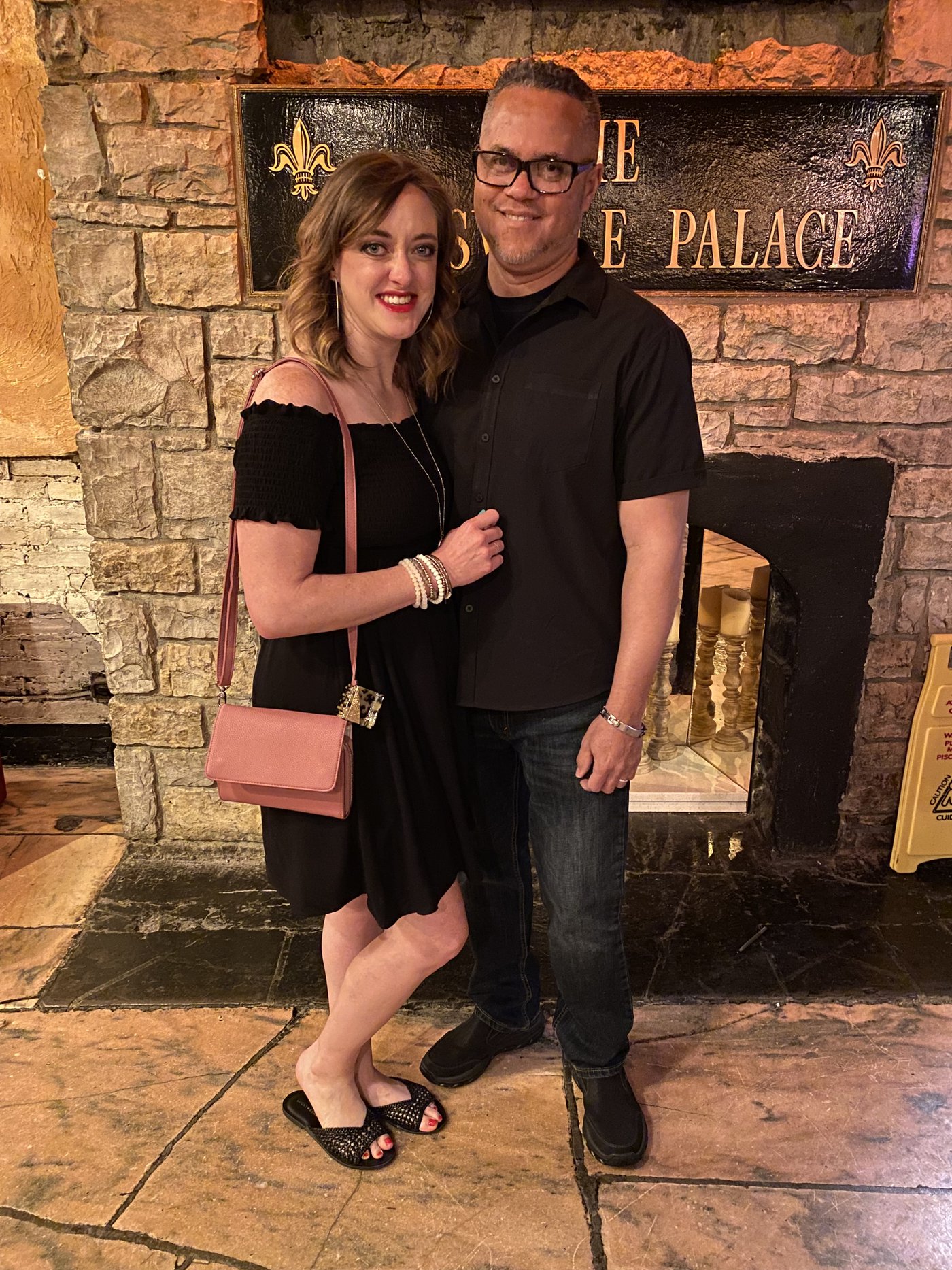 We also have 2 Connect Groups that meet on Sunday mornings at 10:45. Frank Mir leads a men's group, and Rachael Mir leads a women's group. Feel free to join any Sunday! CLICK HERE for more info.
---
180° Youth Starting Back This Wed., Aug. 17!
180° Youth is for students in grades 6 -12. They meet at the church on Wednesdays from 6-8pm. Our youth leaders are Travis and Savannah Payne.
Parents, please note these details about drop-off and pick-up:
Students should be dropped off and picked up at the youth room door at the back of the building.
Students must be picked up at 8:00 p.m. Please be on time.
If you have any questions, please contact us here.
---
MEET & EAT, AUGUST 28
On Sunday, August 28, plan to meet & eat after the 10:45 service. Little Caesars pizza will be available for a suggested donation of $2/person. During our meeting, there will be a financial update for the current year. We will also hear about upcoming ministry adjustments that will help us better accomplish our mission. If you consider 180° Church to be your church, you are invited and encouraged to attend this informational meeting.
---
Riverfest Outreach Coming Soon!
Our annual outreach at Riverfest is September 9-10. Mark your calendars! Details and volunteer sign-up coming soon.
---
Order Your 180° Swag!
---

---