Announcements and Upcoming Events
Today (April 4) is the deadline to get your videos in! Help us with this special project by emailing your videos to Pastor Zach. Click on the card for details.
---
Click on the card to learn more about the precautions we're taking as a church.
---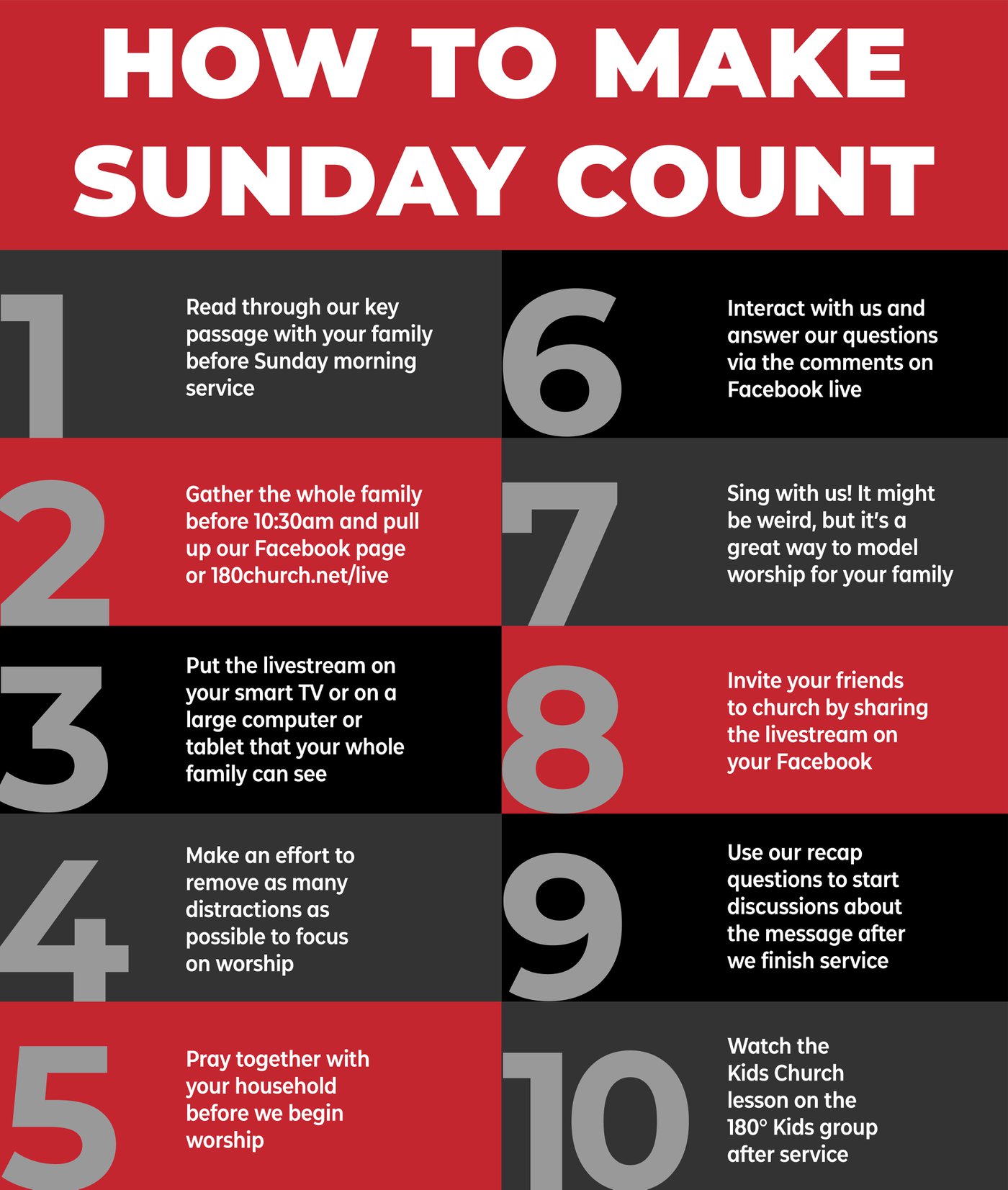 ---
---

It's time to register for Cumberland Camp for the summer. Many weeks will fill up fast, so don't wait! For kids ages 7-12, be sure to register for Junior Week 2, June 14-19. That is the week Pastor Brian and volunteers from our church will be there. For kids/students who are a part of our congregation, the church is providing a $50 scholarship for the first 20 to register (Contact Pastor Brian for the code). REGISTER HERE
---

---
Snapshot of Attendance and Finances for 2020
---
Budget, Giving, & Debt Reduction
Thank you for faithfully supporting the ministry of 180° Church. Our 2020 budget is $244,658.42, so to meet budget we need to average $4,704.97 each week. The budget expenses consist of facilities (mortgage, utilities, maintenance, etc.), pastors' salaries, ministries, and outreach.
We also have a goal of raising at least $12,000 this year above and beyond our budget to pay towards the principal on our mortgage. We owe about $557,000. We want to pay that down and move towards become debt free. Would you help us reach our goal by giving an additional $20/month designated to debt reduction?
Again, we greatly appreciate your financial support. If you're not contributing financially, you can click on the button below and quickly set up an account and/or make a donation.